MEL ENGLAND MAKEUP
MAKEUP for beginners TUTORIALS
15+ EASY TO FOLLOW VIDEOS,
my makeup PRODUCT RECOMMENDATIONS
& PRIVATE FACEBOOK GROUP
MEL ENGLAND MAKEUP
makeup for beginners  TUTORIALS
15+ EASY TO FOLLOW VIDEOS,
my makeup PRODUCT RECOMMENDATIONS
& PRIVATE FACEBOOK GROUP
I believe every woman should invest in a makeup lesson at least once in her life…
I have been a Makeup Artist for over 12 years specialising in Bridal Makeup and Makeup Lessons.
I am beyond passionate about helping women feel and look their absolute best. I always say makeup is not rocket science and  if I can learn how to do it, you 100% can too. I absolutely love passing on my experience and expertise to my clients so that they can achieve pretty, natural, enhancing makeup in simple to follow steps. Plus I have cherry picked my absolute favourite makeup products for you, passing on all that I have learned from years of experience making up thousands of women's faces.
What makes my video tutorials unique? I am all about…
Demystifying, Simplifying, Non intimidating, Non overwhelming, Natural, Easy, Step By Step Guidance.
Saving you money on expensive makeup mistakes and empowering you to make informed purchases.
Would you like to:
– Feel more confident and look more attractive?
– Learn what makeup suits you best?
– Learn quick, easy techniques that give great results?
– Get access to 15+ video tutorials?
– Get a list of tried and tested makeup recommendations?
Great! you're in the right place…
My  Video Tutorials will give you access to:
15+ simple, short, easy to follow video tutorials covering all the basics you need to know + lots of my pro tips.
Everytime I do a new video you will get access to that too.
You will be able to watch my video tutorials as many times as you want to, either all in one go or if you'd prefer, watch them slowly as you go.
My absolute favourite makeup product recommendations that I have cherry picked from my years of being a pro MUA.
Membership to my private Facebook group.
You will learn:
What makeup suits your specific colouring & skin type, about good lighting, brushes & other tools, all about how to choose the best foundation & the right colour for you, easy to create eye looks with eyeshadows & eyeliners, how to go from day – night, contouring, highlighting and sculpting, plus lots more…
What's Included:
Video 1: Welcome!
Video 2: Preparation
Video 3: Brushes
Document: My favourite makeup product recommendations
Video 4: Foundation & Concealer
Video 5: Powder
Video 6: Contouring
Video 7: Bronzer & Blusher
Video 8: Eyes – Primers
Video 9: Eyes – Shapes / Age Choices
Video 10: Eyes – Simple Makeup Look
Video 11: Eyes – Simple Eyeliner
Video 12: Eyes – Mascara
Video 13: Eyes – Eyebrows
Video 14: Day To Night
Video 15: Lips
Video 16: Pink Skin Tone & Rosacea
Video 17: Coming Soon
"Mel is a total professional, one of the best in her field. From my initial meeting I knew Mel was the make-up artist for me. During my makeup lesson she totally transformed me, I felt like a celebrity for the day! Would not hesitate to recommend and can't wait to find an excuse to book her again for another girly evening to learn more about the latest trends and products!"
Victoria – Makeup Tutorial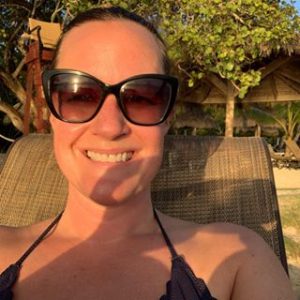 "I cannot recommend Mel enough. Seriously! I am 40 and have always felt a baffled, overwhelmed, intimidated and confused by make-up. There are just so many products and so many ways to apply them! But Mel has demystified so much for me. I just love how she simplifies everything right down, to help you create a beautiful natural look for day and evening. And her list of recommended products is also so brilliant as it just guides you straight to what will work for you – so you don't end up wasting money on 'hit and miss' products. I wish I had found Mel back in my teens but I am so thankful I have found her now. If you are debating whether to buy her online course then I would encourage you to just do it, it is absolutely worth the investment and will end up saving you so much money. But more than that, you will end up feeling so much happier and more confident in your make-up, you will feel more proficient in how to apply it and you will finally feel like the most naturally radiant you that you have always desired to be!"
Sarah –Makeup For Beginners Video Tutorial
"Thank you so much for this  brilliant course, to finally knowing how to apply makeup so that it enhances my features has been amazing. I've never had as many compliments since applying my makeup as explained by Melanie.  My confidence levels have risen, especially with all the video work that I do now. Melanie has such a lovely energy about her and explains everything so beautifully. Don't hesitate to buy this course, you really won't be disappointed. "
Amanda – Makeup For Beginners Video Tutorial