Frequently Asked Questions
How Long Will The Lesson Last?
I offer a 1.5 hour or 4-hour private one to one makeup lesson or a 4 hour makeup lesson for 2 people so we can dive deep into each topic, have plenty of time for hands-on practice, and address all your questions and concerns. It's a relaxed and friendly atmosphere, allowing you to learn at your own pace and gain confidence in your makeup skills. So get ready for an exciting and empowering experience as we unlock your makeup potential during your lesson!
Where Will The Lesson Take Place?
The makeup lesson will be conducted in my home, conveniently located in Harrogate. Situated just a 5-minute walk from the Royal Hall and a 10-minute walk from the train station, it offers easy accessibility. Ample parking options are available nearby, including off-street parking, ensuring a hassle-free arrival for you. You can look forward to a welcoming and relaxed atmosphere as we dive into the world of makeup right in the heart of Harrogate.
What Will I Learn During The Makeup Lesson?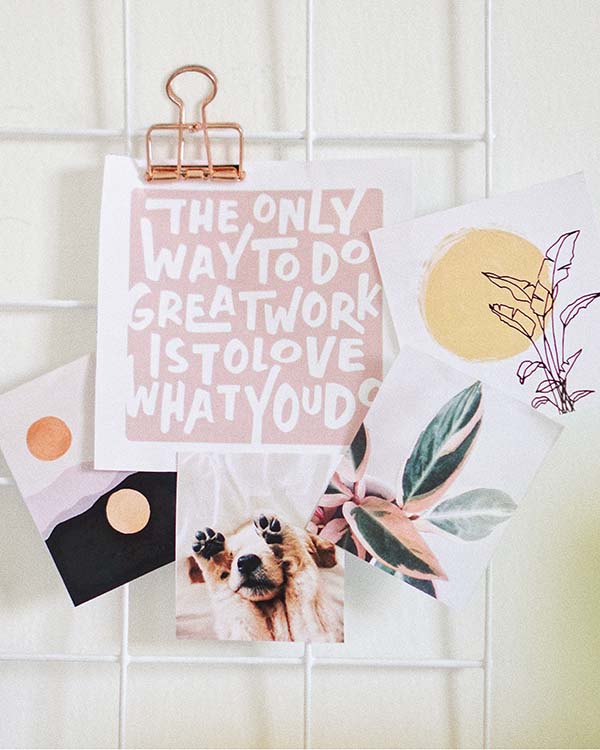 PART ONE
Prior to your makeup lesson, I will send you a pre-lesson questionnaire to gather information about your preferences and goals.
I will also request photos of yourself and your dream makeup looks. This will help me tailor the lesson specifically to your needs.
On the day of the lesson, you can expect a fun and friendly atmosphere. Snacks and drinks will be provided to keep you refreshed and energised throughout the session. I believe that learning should be an enjoyable experience, and I strive to create a positive and comfortable environment for you to learn and experiment with makeup techniques.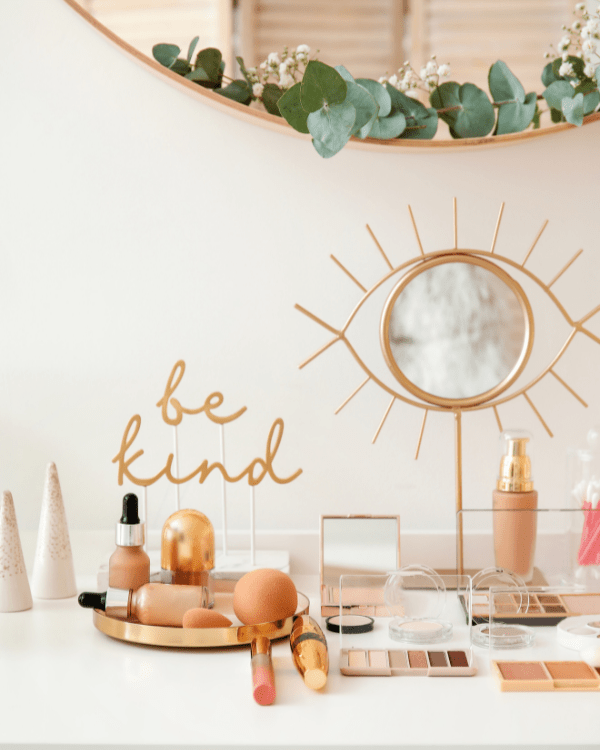 PART TWO
Practical Aspects – Lighting, Mirrors, and Space.
One of the first topics we will cover in the lesson is lighting. Understanding how different lighting conditions can impact your makeup is crucial.
In addition to teaching makeup techniques, I am passionate about helping my clients cultivate positive rituals in their daily lives when it comes to putting on makeup. During our session, I will guide you on how to create a self-care routine that goes beyond just applying makeup. We will explore techniques to prevent rushing through your makeup routine and instead foster a mindful and relaxing experience. By dedicating time to yourself and embracing the process, you can turn your makeup routine into a moment of self-care and reflection. Together, we will discover personalised strategies and tips to create a calm and nurturing environment, ensuring that you have the time and space to focus on yourself. Let's transform your makeup routine into a cherished ritual that allows you to embrace self-care and start each day with a positive and empowered mindset.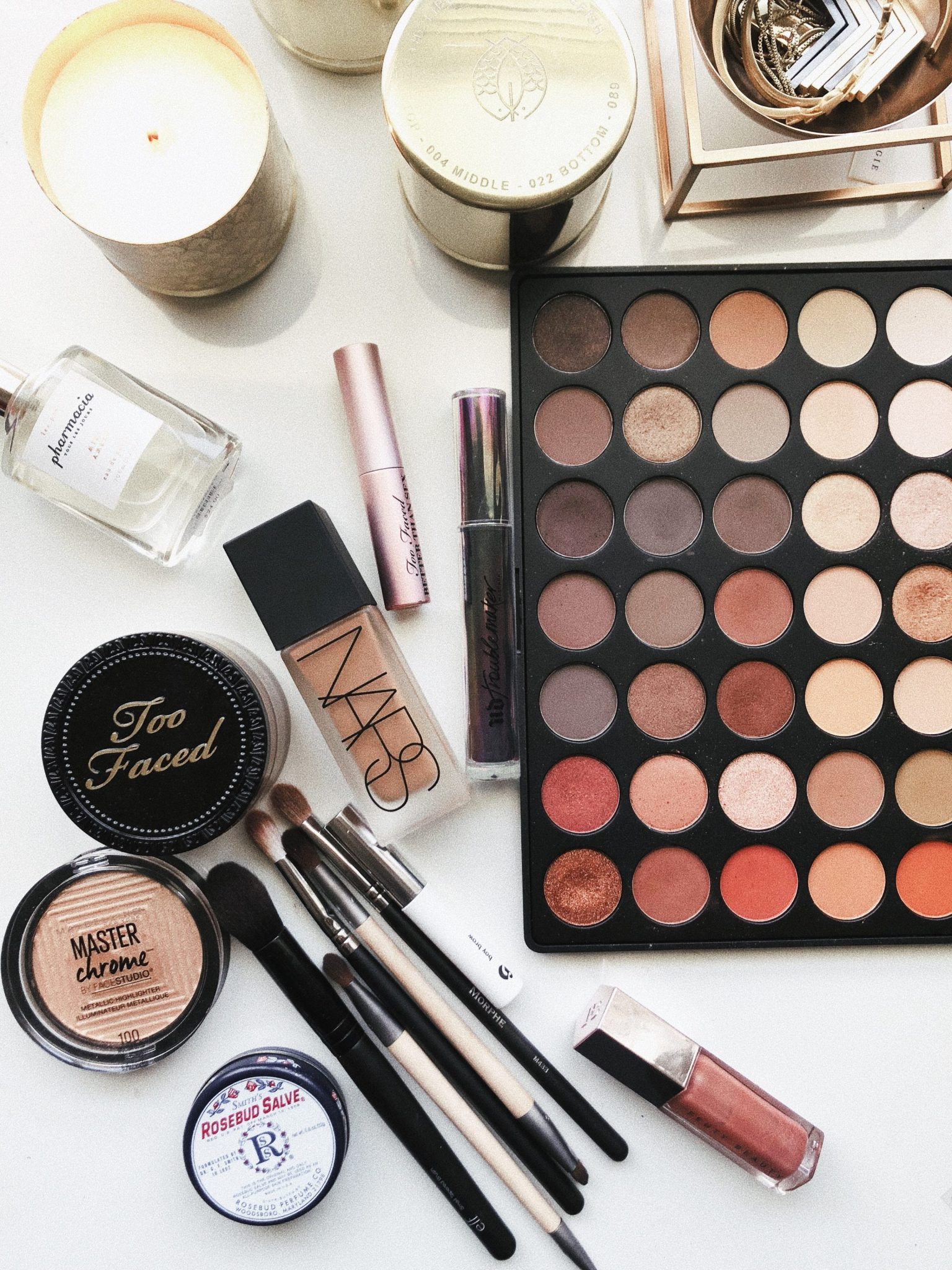 PART THREE
Enhancing Your Makeup Skills.
Understanding different skin types, such as oily, normal, combination, rosacea, and acne-prone skin. I will guide you in choosing suitable products and techniques to address specific skin concerns.
Determining your skin tone (warm, cool, or neutral) to identify the most flattering makeup shades and undertones for your complexion.
Exploring skincare routines, primers, and moisturizers to create a smooth canvas for makeup application.
Mastering foundation techniques to achieve a flawless base that matches your skin tone.
Learning how to conceal imperfections, whether it's pinpoint concealing, achieving extra coverage, or effectively covering under-eye circles.
Understanding contouring techniques, including matte and shimmer products, to enhance your facial features based on your face shape.
Exploring blush tones and placement to create a natural and healthy flush of color.
Utilising eye primers to enhance the longevity and vibrancy of your eyeshadow looks.
Exploring colour theory for eye makeup, considering contrast and harmony based on your eye color.
Mastering eyeshadow techniques, including contouring, highlighting, and using different brushes, to create both natural and smoky eye looks.
Enhancing your eyes with eyeliner techniques that suit your eye shape and desired effect.
Perfecting eyebrow shaping and filling techniques to frame your face and achieve your desired brow shape.
Exploring lip liner and lipstick colors that either contrast or harmonize with your complexion for a polished finish.
And finally you will leave with a huge amoun
PART FOUR
Makeup Product Recommendations
I am committed to ensuring that you have all the tools you need to continue your makeup journey beyond our session.
As part of the personalised service, I will provide you with a comprehensive list of product recommendations tailored specifically to your needs and preferences. Whether you're on a budget or looking to splurge, I will guide you in selecting high-quality products that align with your desired outcomes.
From affordable options to luxury brands, I will ensure that you have a range of choices that suit your budget. With this carefully curated list, you can confidently explore and invest in the right products to enhance your makeup skills and achieve the looks we discussed during our session.
Client Testimonial
Amazing 1:1 Makeup Lesson!
Thanks so much to Mel for such a brilliant make up lesson. I've never had any formal make up tuition and wanted to become more confident and learn how to create different looks. 
Mel was so friendly and approachable and as well as learning so much the lesson was so much fun. Her knowledge was fantastic and as well as teaching me techniques she helped me understand what products I needed to buy. I left feeling fabulous and really empowered to put what I'd learnt into practice. Thanks to Mel I'm looking forward to being a new me. She is so right that every woman should invest in a make up lesson at least once in their life… I just wish I hadn't waited so long!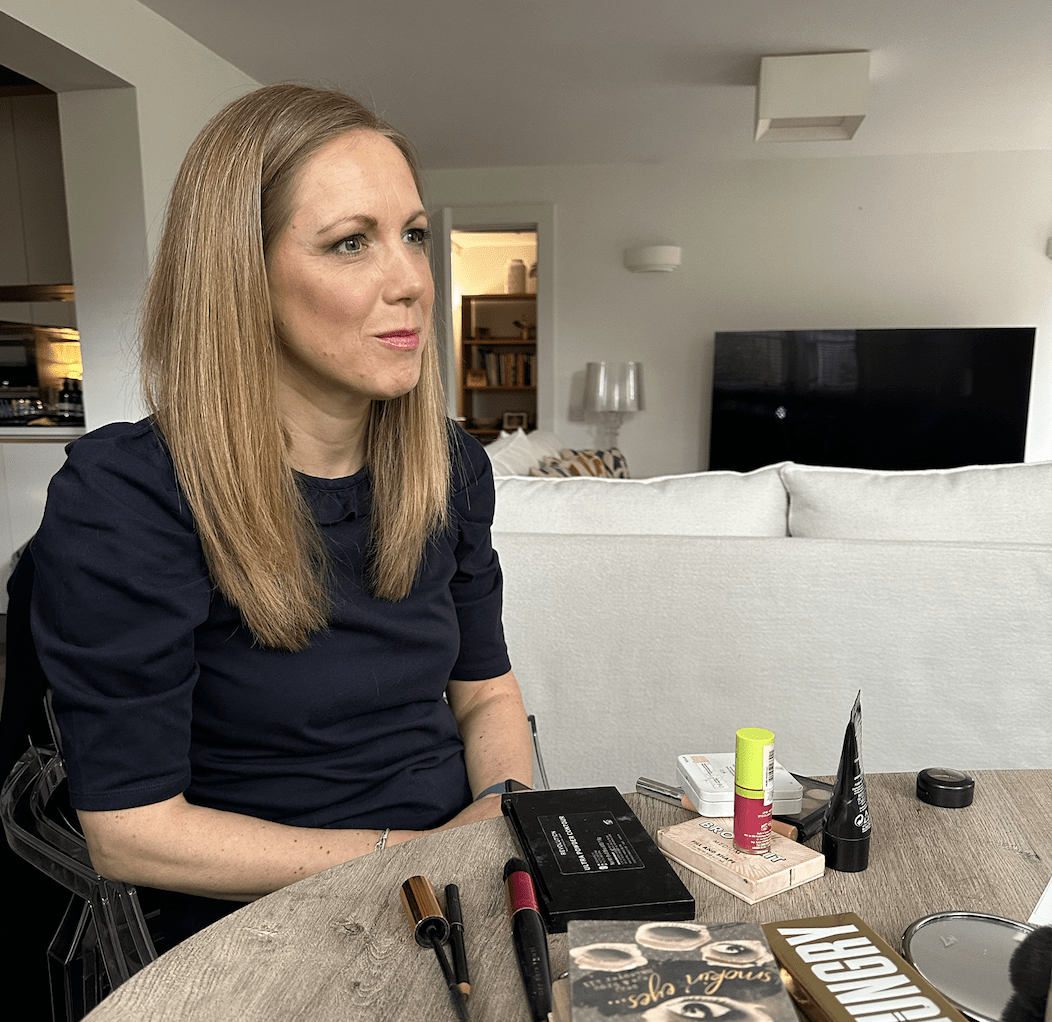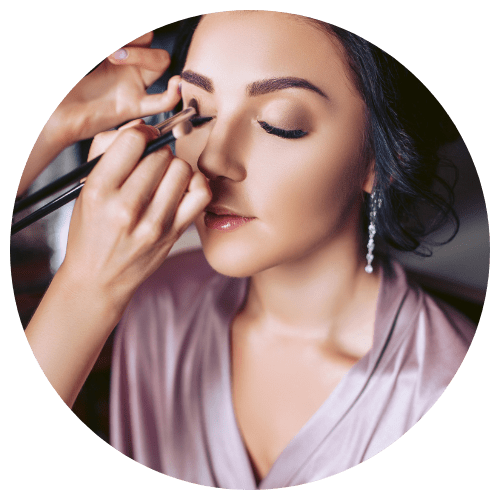 Client Testimonial
My Makeup Lesson With Mel Came Just At The Right Time!
Mel I just wanted to say a huge thank you for our time together during my recent makeup lesson. WOW! I can't believe how much I learned and best of all, I feel so much more confident now putting on my makeup and also taking my day look up a couple of notches to a glamorous night look, I'm so so grateful. Thank you for being so kind and lovely throughout, you really put me at ease and I'm telling all my friends they must invest in a lesson with you!
Client Testimonial:
I feel like a new woman thank you so much Mel!
Mel when I booked with you I was nervous about being embarassed about my lack of makeup skills but you immediately put me at ease… it would seem I'm not alone with this as you obviously have a lot of experience helping women like me. I've never been particularly good at makeup but it felt harder and harder to grasp how to get myself to that next level of competency and confidence. I'm delighted to say I now feel empowered with all the new tips, techniques and new products I have and I don't even hate having my picture taken anymore!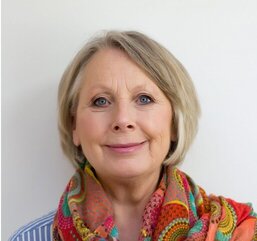 What Happens After Your Payment?
Once you've made your payment, you'll receive an email from me to choose your preferred dates and times for your Makeup Lesson. I offer flexible appointments, including Saturdays and weekdays. If you're purchasing this as a gift, no worries! I can provide you with a beautiful Gift Voucher to give to your loved one. They can then contact me at their convenience to book their lesson. Your satisfaction is my priority, and I'm here to make the booking process easy and convenient for you.
A bit more about Mel…
Mel is a makeup artist with a passion for helping individuals become the most beautiful version of themselves.
Specialising in bridal makeup and makeup lessons, Mel also has experience in various areas such as fashion, photo shoots, and private events. With years of expertise, Mel offers makeup lessons and courses for both professionals and beginners and is trained in color analysis. Mel's work has been featured in numerous magazines and newspapers, including The Yorkshire Post, Bespoke Bride, Brides Up North, Your Yorkshire Wedding, and New Woman. Originally from Yorkshire, Mel relocated to London before returning to Yorkshire to start a family. Currently residing in Harrogate with her husband and two daughters, Mel understands the importance of looking and feeling your best. She aims to empower women by teaching them how to utilize makeup to enhance their features and boost their confidence. With a wealth of training and experience, including studying at the London School of Beauty & Makeup and the Jemma Kidd Makeup School, Mel is dedicated to ensuring her clients are happy and satisfied.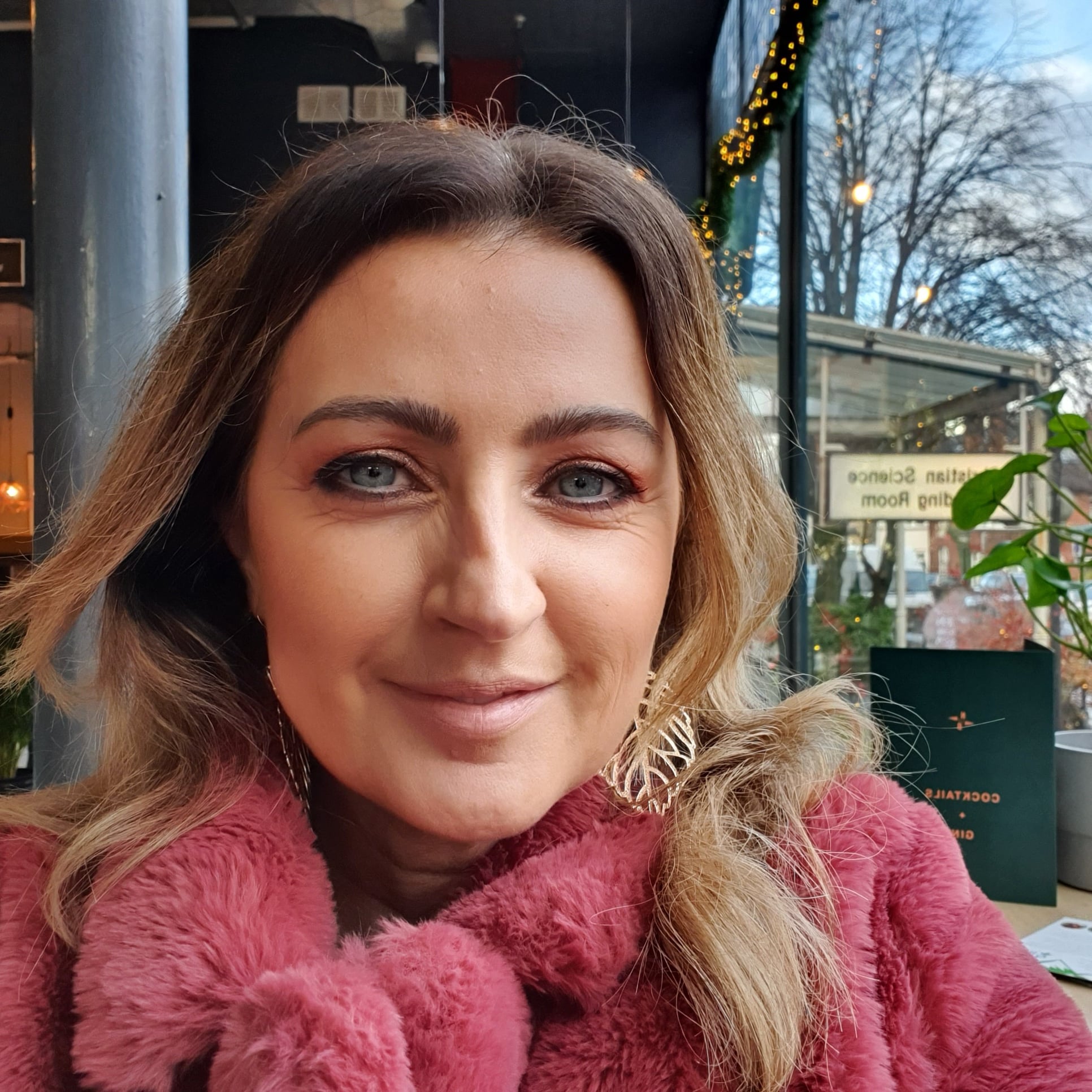 FREQUENTLY ASKED QUESTIONS
Have a question?
How long is the private bespoke makeup lesson?
My lessons are either 1.5 hours or 4 hours for one to one lessons and 4 hours for 2 person lessons, allowing ample time to cover various makeup topics and techniques in detail.
Where does the lesson take place?
The makeup lesson will be conducted in the comfort of my home, conveniently located in Harrogate. Situated just a 5-minute walk from the Royal Hall and a 10-minute walk from the train station, it offers easy accessibility. Ample parking options are available nearby, including off-street parking, ensuring a hassle-free arrival for you. You can look forward to a welcoming and relaxed atmosphere as we dive into the world of makeup right in the heart of Harrogate.
Do I need to bring my own makeup and brushes?
Yes, it would be helpful if you could bring your own makeup and brushes to the lesson. By seeing what products you currently have in your makeup bag, I can provide personalised guidance on how to best use and enhance your existing collection. Additionally, I can offer recommendations on any essential products or brushes you may need to complete your makeup kit. Don't worry if you don't have everything— I also provide a range of professional-grade makeup and brushes for you to use during the lesson.
Will there be a pre-lesson questionnaire?
Yes, before the lesson, I will send you a pre-lesson questionnaire to gather information about your preferences, concerns, and any specific areas you would like to focus on. This helps me tailor the lesson to your individual needs.
What happens if I need to reschedule or cancel?
Cancellation by the Client:
If you need to cancel a makeup lesson, please provide at least 48 hours' notice prior to the scheduled lesson.
Cancellations made with at least 48 hours' notice will be eligible for a full refund or the option to reschedule the lesson at no additional cost.
Cancellations made within 48 hours of the scheduled lesson will not be eligible for a refund. However, we can discuss the possibility of rescheduling the lesson based on availability.
Cancellation by the Makeup Artist:
In the unlikely event that the makeup artist needs to cancel a scheduled lesson, you will be notified as soon as possible.
If a makeup lesson is canceled by the artist, you will have the option to receive a full refund or reschedule the lesson at no additional cost.
No-shows:
If you fail to attend a scheduled makeup lesson without prior notice, it will be considered a no-show.
No-shows are not eligible for refunds or rescheduling.
Refunds:
Refunds for eligible cancellations will be processed within [7-10 business days] from the cancellation date.
Refunds will be issued using the original method of payment unless otherwise agreed upon.
Please note that this cancellation and refund policy is designed to ensure fairness and provide adequate time for rescheduling or offering the lesson slot to other clients. If you have any questions or need further clarification, please don't hesitate to reach out.
Do you offer gift vouchers?
Yes, I offer beautiful gift vouchers that make for a perfect present. Simply let me know, and I will provide you with a customised gift voucher that can be redeemed for a makeup lesson at a later date.
Will there be refreshments?
Absolutely! I want to ensure your comfort and enjoyment throughout. We will have designated breaks throughout the lesson, allowing you to relax, refresh, and enjoy some snacks and drinks. I believe that taking care of your nourishment and hydration is essential for a positive and energized experience. So, rest assured, we will have plenty of time to take breaks, enjoy some refreshments, and make the most out of our makeup journey together.